Pastor Paula Mehmel
Senior Pastor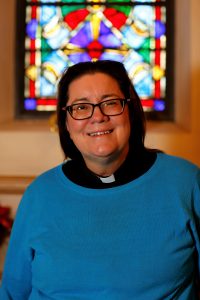 On Sunday, September 24, 2017, the people of Emanuel overwhelmingly voted to call Rev. Dr. Paula Mehmel as its eighth Pastor since its founding in 1889.
"Pastor Paula" as she is widely known, most recently served as the Senior Interim Pastor at Elim Lutheran Church in Fargo. While most recently based in Casselton, N.D. she is a Minnesota native. Pastor Paula holds an undergraduate degree in English and German from Washington University in St. Louis and a Master of Divinity and Doctor of Ministry in Preaching from the Lutheran School of Theology in Chicago. Pastor Paula is a popular speaker, writer, and proud single mother of two sons who both attend Harvard University.
With a passion for serving the last, the lost and the least, Pastor Paula is a committed community member with a special interest in homelessness, refugee resettlement and addressing issues of sexual violence. She goes to Uganda yearly as part of South Sudanese Leadership and Community Development to do trauma healing and other work in the South Sudanese Refugee Camp.  Pastor Paula has also been deeply involved in homelessness issues and has served as president of Churches United for the Homeless for three years.
Pastor Paula's calling is to make connections; between the timeless Word of God and our everyday lives, between the gifts God bestowed on us and the needs in our community and our world, and between people so that we might see all people, including ourselves, as precious and beautiful, but broken, children of God who have been redeemed by God's grace and in order to continually extend our vision of who are neighbors are.
She relishes the opportunity to share her thoughts on anything from social justice to theology to random musings about her latest travel adventures.
Pastor Elizabeth Krentz-Wee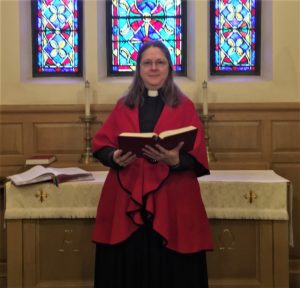 Visitation Pastor
I am so glad to be able to be Emanuel's Visitation Pastor! I am a recently retired pastor from New England, and this is probably my dream job. I love to sit and hear your stories, sharing words of Scripture and prayer.
I  grew up in the Lutheran Church -Missouri Synod on the seminary campus in St. Louis where my father, Edgar Krentz, was a professor of New Testament. After I attended Harvard-Radcliffe and Yale Divinity School. I was ordained in 1984, and served LCA and ELCA churches in Massachusetts and Connecticut.
I was married for almost 34 years to Sam Wee before he died from cancer in 2012. My son Adam is an accountant in Miami; he and his wife Sarah are expecting their second child in January. My daughter Rebecca is in her third year of graduate studies in nuclear engineering at U.C. Berkeley. She is an active member of the Lutheran Chapel there.
I am working part-time, about 10 hours a week. My focus is on visits with the senior members of Emanuel who are unable to come to church regularly, whether homebound or in a nursing home.
Even people who cannot get to church on their own can lead busy lives! I spend a few hours making phone calls to plan visits. Some of you will be ready to have me come right away; others want to talk on the phone, if a visit "this week or next" is not convenient. My calendar extends weeks and months into the future, so if you know you would like me to come in 3-4 weeks, we can set that date now.
My visits will always include the offer of a service of Holy Communion, including Confession, Word, and prayer before the Meal.
Because I come from a church music family, I do bring my hymnal. I love to take requests. Music reaches so deeply in all of us. How many of us can instantly think of a hymn that brings tears to our eyes? In my first two weeks, I have sung "How great thou are," "Children of the Heavenly Father," "For all the saints," and "Beautiful Savior". As we move now into Advent, I hope to be singing "O Come, O Come, Emmanuel" soon.
Are you a close friend or family, and want to receive Communion with someone I am visiting? You are welcome to join us. In my very first congregation, a group of men would come in Advent and Lent to join a 92 year old man, Martin Johnson, so that he could experience church fellowship at home.
Jonathan Reuning-Scherer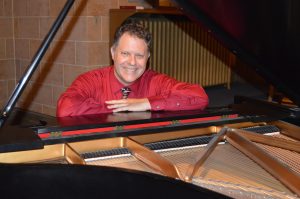 Director of Music
Jonathan studied piano and horn at Oberlin College, and later studied organ and choral conducting at Yale University. He was music director in Manchester, CT for 13 years until arriving in Hartford in 2009. Jonathan also leads "GodSong" an ecumenical auditioned choir in the Greater Hartford Area. In his spare time, Jonathan teaches Statistics at Yale University.
Naomi Ngoma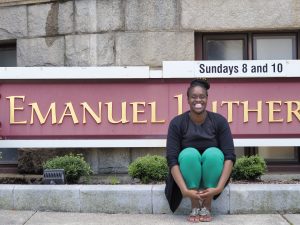 Community Life and Outreach Coordinator
I am very pleased to be joining Emanuel Lutheran Church as its community life and outreach coordinator. I will be responsible for furthering the mission of Emmanuel Lutheran Church to be in the city for good through faith-based creation and implementation of programs in the community and for our youths. I studied Mass Communication at Iona college and my past experiences have included working with youths, United Nations and Hilton to name a few. I am originally from Africa and I have a desire to give back to the community that I have come to love after moving here from New York. I am passionate about God, social justice, empowerment and education. I look forward to investing in the community, youth and being involved with what God is doing in the City.
Jane Wunder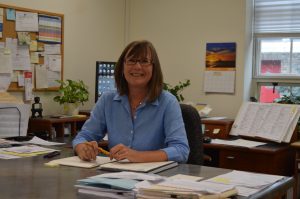 Operations Manager
John Franzis
Administrative Assistant
Rachid Chelali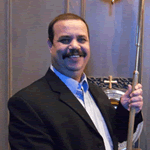 Sexton
Rachid Chelali as been the Sexton at Emanuel since 2000.   Born in Algeria, Rachid is now an American citizen.  As he cares for buildings and grounds, he has a ready smile and provides a warm welcome.