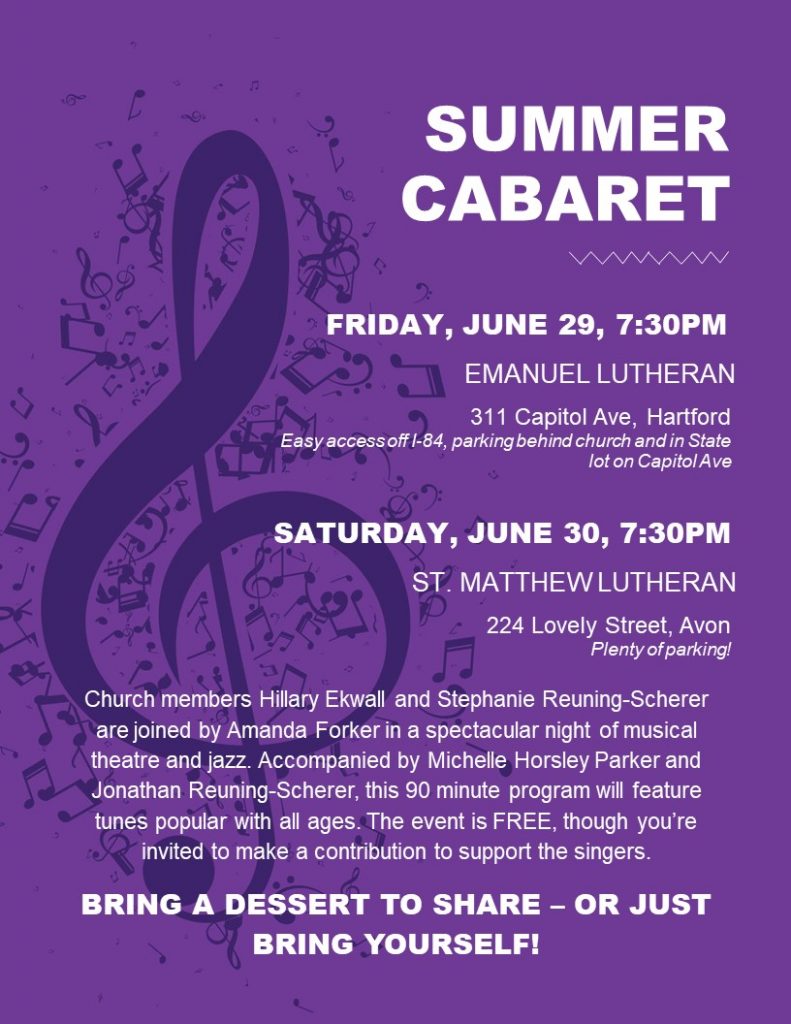 311 Capitol Ave, Hartford
Easy access off I-84, parking behind church and in State lot on Capitol Ave
Church members Hillary Ekwall and Stephanie Reuning-Scherer are joined by Amanda Forker in a spectacular night of musical theatre and jazz. Accompanied by Michelle Horsley Parker and Jonathan Reuning-Scherer, this 90 minute program will feature tunes popular with all ages. The event is FREE, though you're invited to make a contribution to support the singers.
BRING A DESSERT TO SHARE – OR JUST BRING YOURSELF!